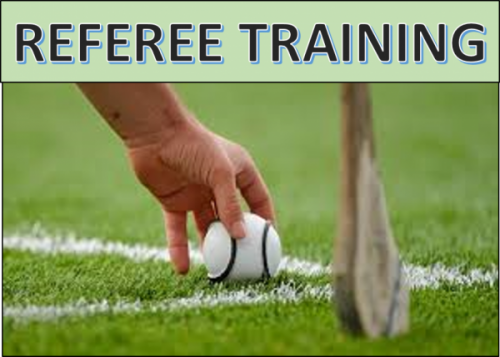 We are looking for Rocks representative(s) to attend the REFEREE's COURSE at Ballinakill on Tuesday 13th March @ 8-10pm.
IT'S IMPORTANT EACH CLUB HAS A REPRESENTATIVE OVER 18 YEARS (one of the management team would be a good idea) if not somebody that is selected to do this job (referee expenses of €15 from each team will be made for refereeing games)
With 48 Under-11 teams in action on Wednesday nights in 2018 along with the Under-15 programme, Wicklow will not have enough referees to complete our fixtures.
If they do not have an official referee it is the responsibility of the home club to provide the referee but this must be an official referee. This is why it is important that every club sends sends a representative in Hurling Or Football to ensure our games take place at Under-11 for 2018.
If you are interested or need more information please send us a message. TIA